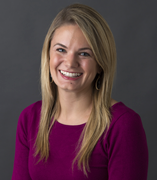 Lindsey Back, Ph.D.
Director
Office for Research on Student Success
Contact
Address:
601 S. Morgan St., 2714 UH, Chicago, IL 60607
Office Phone:
Email:
About
Lindsey completed her doctoral degree in Community Psychology at DePaul University. Her research interests include access to and empowerment through higher education for underrepresented groups, as well as the use of an ecological approach to understand student success. She has expertise in educational assessment, evaluation, and measure development.