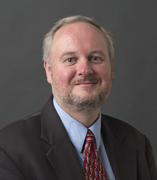 Eric W. Schwarze, M.A.
Assistant Director of the Office of Project Management for Student Success Initiatives
Contact
Address:
601 S. Morgan St., University Hall 808, Chicago, IL 60607
Office Phone:
Email:
About
Eric serves primarily as a project manager and researcher in support of the three projects related to early alert systems, noncognitive factors in student success, and first-year seminars. Eric has previously served as a director over academic support services at a four-year college, and then later as the administrator for its general education program. He has experience with teaching, faculty development, interdisciplinary curriculum, writing programs, assessment, and accreditation.